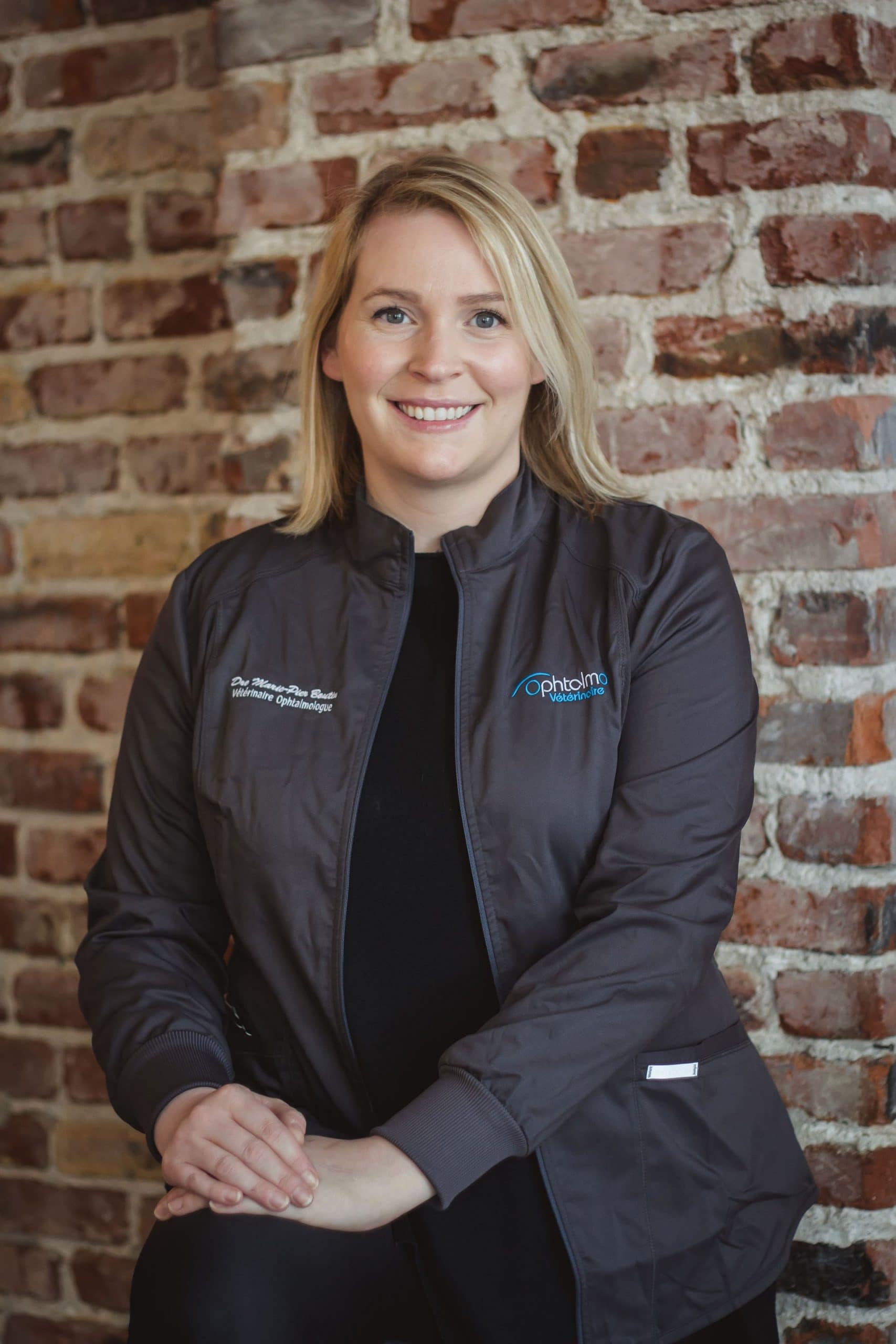 DVM
Veterinarian in ophthalmology

I have known I wanted to become a veterinarian since the age of 6, however it is only when I adopted my cat Doris from the Faculty shelter that I found my interest and passion for ophthalmology. After graduating from the Faculty of Veterinary Medicine in 2016, I did a general internship at the DMV veterinary center from 2016 to 2017. Afterwards I practiced a few months in emergency and general practice while occupying a position as the veterinarian responsible for anesthesia and pain management at Ophtalmo Veterinaire.
In 2018, I had the pleasure of being selected by Dr. Ollivier for the specialized internship and residency programs, which I completed in 2021. Currently, I practice as a veterinarian in ophthalmology while working towards obtaining my certification from the European College of Veterinary Ophthalmologists (ECVO), which will allow me to acquire the title of Ophthalmologist.
Since my arrival at Ophtalmo Veterinaire, I have seen a multitude of cases, performed over 650 surgeries, and have over 9800 consultations under my belt. I have had the privilege of presenting at the American College of Veterinary Ophthalmologists (ACVO) Congress in Hawaii in November 2019, and virtually at the European College of Veterinary Ophthalmologists (ECVO) Congress in May 2021.
In my spare time, I love to travel, discover new restaurants, and spend time with my family and friends.
Published articles
• Cotton-tip debridement, scalpel blade debridement, and superficial grid keratotomy for treatment of spontaneous chronic corneal epithelial defects (SCCED):
A retrospective evaluation of 308 cases
Published in the Veterinary Ophthalmology journal, November 2020
https://onlinelibrary.wiley.com/doi/10.1111/vop.12838
• Lateral canthal fibroma in a dog
Published in the Canadian Veterinary Journal, October 2021
https://www.ncbi.nlm.nih.gov/pmc/articles/PMC8439337/